We are presenting next company in light of russian war against people of Ukraine. The campaign is called #CompaniesInrussia. Company Philips has two faces: 1) the main one is healthcare solutions is the topic of company news describing help for Ukraine, reducing deliveries of health devices to russia etc. 2) The second is still very important – consumer products. And this branch of business is offering online official shop in russia – where one in Moscow can buy latest TV etc. – without any visible or announced restriction.
Philips claims halting shipment of most personal health care products to russia, suspension of marketing activities, and winding down of R&D activities. However, company official online shop offers delivery of TVs and other products in russia without any restrictions. Staff in russia: 670 people. Donations for Ukraine: mobile hospital, emergency care check-ups, medical devices, refugee support.
Links to company info regarding staying in Russia:
Latest company statement (12/2022): Philips statement on the war in Ukraine and the situation in Russia https://www.philips.com/a-w/about/news/archive/standard/news/articles/2022/20221205-philips-statement-on-the-war-in-ukraine-and-the-situation-in-russia.html
Older company statement (3/2022): Philips and the Philips Foundation provide support for the people of Ukraine https://www.philips.com/a-w/about/news/archive/standard/news/articles/2022/20220303-philips-and-the-philips-foundation-provide-support-for-the-people-of-ukraine.html
Donations for Ukraine:
Source from links above:
"Together with the Philips Foundation, we are working closely with our colleagues in Ukraine and the Ukrainian Ministry of Health to provide much-needed medical devices to the country's hospitals, mobile medical brigades, and local institutions such as maternity clinics. The mobile hospital, patient monitors, and mobile X-ray and ultrasound devices that Philips and the Philips Foundation have delivered to Ukraine are helping to save lives. Consumer products, including products for mothers and their babies, have been provided to Ukrainian hospitals, maternity homes, and charitable organizations.
In addition, Philips and the Philips Foundation have been working with local humanitarian organizations, such as the Red Cross and local government agencies to provide support to Ukrainian refugees in Poland, Romania, and the Czech Republic. This includes the provision of patient monitors and handheld diagnostic ultrasound devices to assist in acute and emergency care, as well as products for child care. At Romania's border with Ukraine, the Philips Foundation and the Italian Red Cross have stationed a mobile hospital ready for deployment in case of emergency."
Controversies
Philips is linking from official page to the official russian e-shop https://www.shop.philips.ru/ where people in Moscow or anywhere in russia (almost) can buy whatever electronics they need. This shops for example included ahead of new year an ad for latest TV saying "where to watch New Year fireworks? …"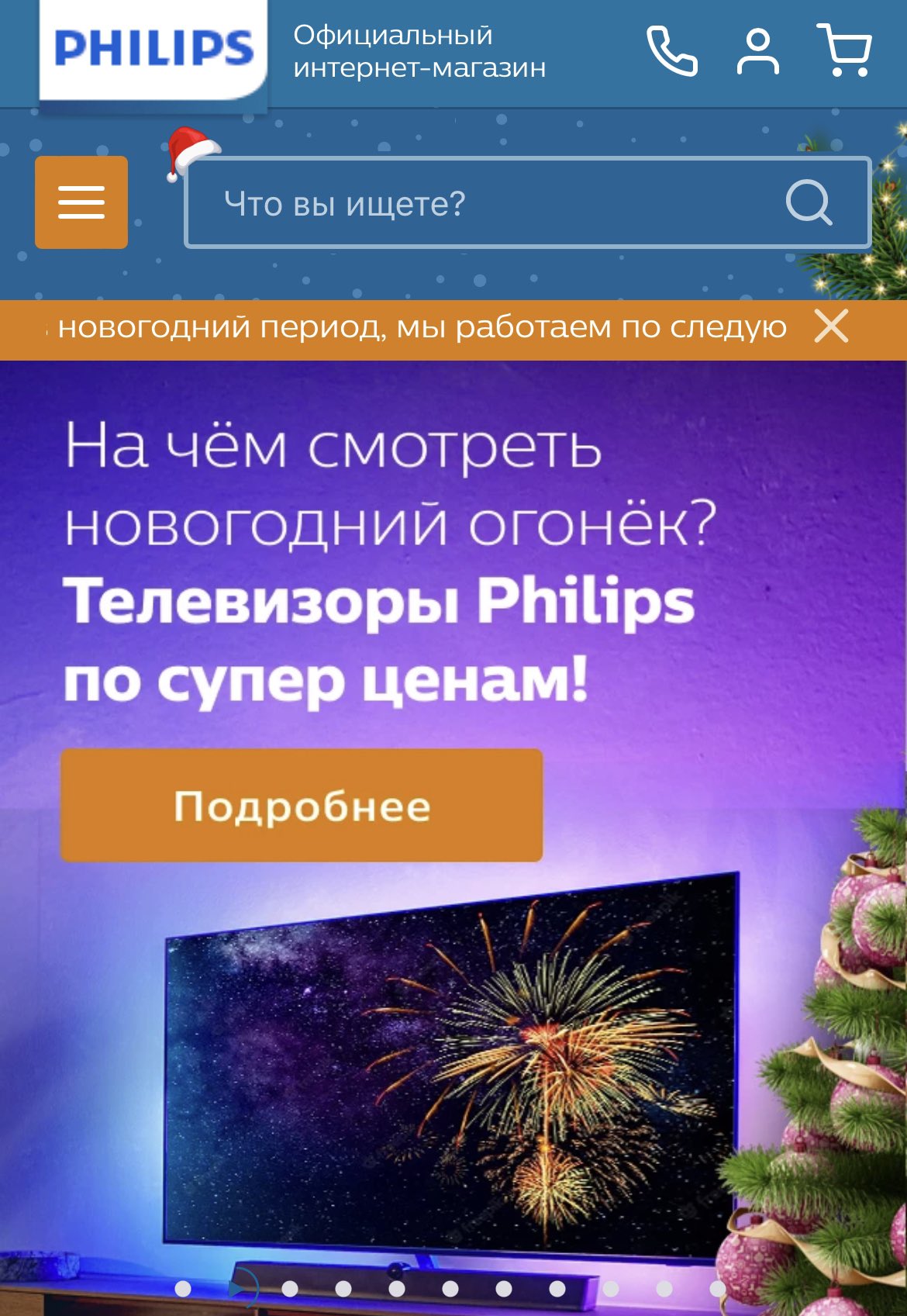 Other links
Leave russia project https://leave-russia.org/philips
Linkedin from beginning of invasion https://www.linkedin.com/posts/philips-domestic-appliances_activity-6906884030718205952-mwHZ/
History of Philips in russia: https://pharmaboardroom.com/directory/philips-russia/#:~:text=Philips%20started%20in%20Russia%20in,representative%20office%20in%20Saint%2DPetersburg.